Premium Website Development
Get ahead online with our Premium Website Development package – expertly designed websites with fast, responsive layouts optimized for all devices. Includes 1 year free hosting, business email, SSL certificate plus robust SEO, social integrations, content uploads, speed optimization and more. Built to help you stand out and achieve results.
Search Engine Optimization
Rank higher and drive more traffic with our Premium SEO package. Our search engine optimization experts will analyze your site, implement keyword-focused content, build high-authority backlinks, optimize technical elements, and monitor rankings. Includes detailed reporting to showcase ROI. Designed to boost your visibility and help you dominate the first page of search results. Take your online presence to the next level with proven SEO that delivers real results.
Stand out with a stellar brand identity from our Brand Design experts. We'll get to know your business inside and out and craft a brand strategy that resonates with your audience. Our designers will create a complete identity system including your logo, color palette, typography, and image style – translated seamlessly across your website, packaging, marketing materials and more. Convey who you are memorably. Launch your upgraded, cohesive brand image that captivates customers.
Google Business Profile Management
Manage your online presence with our Google Business Profile Management service. We'll optimize your profile for discoverability, keep your information updated, respond to reviews, facilitate posts and events, and drive actions with call extensions. Robust reporting provides insight into customer behavior and campaign performance. Get found when it matters – our experts enhance your profile to boost local visibility and visibility across Google. Make meaningful connections and gain valuable data.
Digital Marketing Consultation
Elevate your digital marketing with our expert Consulting package. We'll analyze your audience, identify goals, evaluate current efforts, and develop an effective strategy leveraging the latest tools and trends. You'll receive our strategic recommendations plus guidance to execute a plan that targets your audience, chooses the right channels, and achieves real ROI. Take your online presence to the next level with our actionable digital marketing strategy.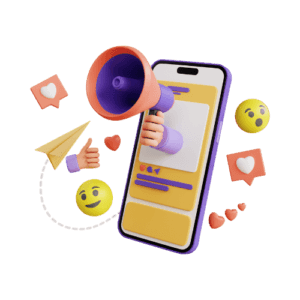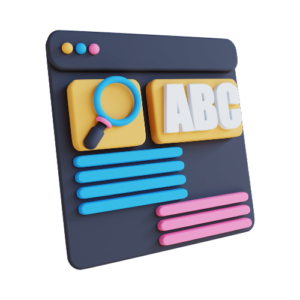 Google Search Ads Management
Stop wasting money on ineffective PPC. Our certified experts navigate the paid search landscape to get you real results. We'll research profitable keywords, target your audience, optimize budgets, craft compelling ads for Google and Bing, improve on-site conversions, and provide ongoing optimization and reporting. This comprehensive PPC solution will help you reach your audience and see serious ROI.
Google Ad Grants Management
Our Google Ad Grants package helps nonprofits maximize their advertising impact. We'll develop targeted, optimized PPC campaigns to reach your audience and achieve your goals. Expert strategy tailored to your keywords, demographics and budget ensures your ad dollars count. We'll also improve on-site conversions so more clicks convert to donors and supporters. This complete solution expands your reach so you can further your mission.
We do not work with companies involved in the business of alcohol, gambling, music, movies, lotteries, pornography, adult products or services, trading, astrology, online casinos and the likes.