DIGITAL MARKETING CONSULTATION SERVICES IN
DUBAI, UAE
Expert guidance to boost your online presence with strategic digital marketing consultation services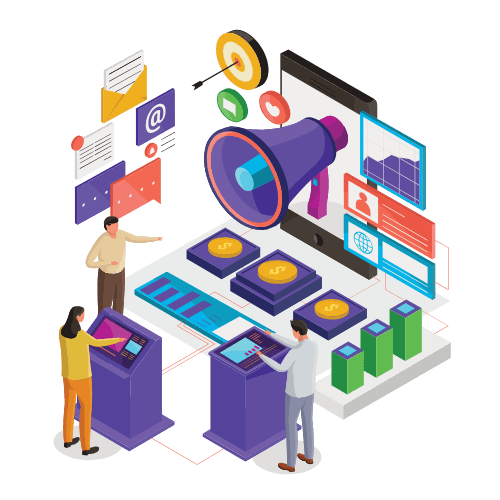 Boost Your Online Presence with Our Expert

Digital Marketing Consultation Services
In today's digital world, an effective online marketing strategy is crucial for businesses looking to connect with customers and drive growth. Rather than navigate the complexities of digital marketing alone, partner with the experts at AH Digital for customized consultation and strategic guidance.
Our experienced consultants are fluent in today's essential digital marketing disciplines like SEO, PPC, social media marketing, email marketing, and more. We evaluate your current efforts, identify opportunities for improvement, and provide data-driven recommendations to enhance your online presence. With tailored digital marketing plans informed by analytics and optimized over time, we empower you to attract more qualified traffic, convert visitors, and expand your reach online. Unlock your full digital marketing potential with comprehensive consultation from the pros at AH Digital.
Top Features of Our Digital Marketing Consultation Services
The digital marketing specialists at AH Digital provide holistic services tailored to boost your online presence and ROI. Our Dubai digital marketing consultation services include:
Comprehensive Digital Marketing Strategies to Grow Your Business
Stay ahead of digital marketing trends and drive growth with customized strategies to boost your online presence and conversions
Expert Digital Marketing Consultation to Boost Your Business
In today's crowded online marketplace, investing in strategic digital marketing is essential for business growth and staying competitive.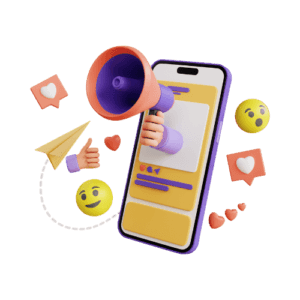 Boost Revenue with Tailored Digital Marketing Consultation
With AH Digital, you get data-driven consultation tailored to your business goals across key areas like SEO, PPC, social media marketing, and more.
Driving Real Results is Our Top Priority
With the right guidance, you can drive more qualified traffic, leads, and sales through customized digital marketing strategies. Trust our consultation services for consistent digital marketing results.
Our Digital Marketing Consultation Process
At AH Digital, our digital marketing consultation follows a proven approach designed to strengthen your online presence and ROI. We start by thoroughly auditing your current marketing efforts and platforms to identify opportunities. Our consultants then develop strategic recommendations tailored to your overarching goals.
With your input, our experts craft a comprehensive digital marketing plan spanning essential disciplines like SEO, PPC, email, and social. We help implement the strategies, leveraging our technical expertise. Throughout the process, we track key metrics and refine the plan to optimize impact. Our typical timeline is 8-12 weeks based on project scope. We provide ongoing progress reports and strategy reviews. Our comprehensive consultation process delivers data-driven digital marketing strategies expertly executed to help you attract, convert, and delight online customers. Partner with AH Digital to maximize the potential of your digital marketing efforts.
Audit
We thoroughly review your current digital marketing efforts, metrics, assets and platforms.
Strategize
Our consultants develop goals-aligned recommendations across key channels.
Plan
We create a comprehensive digital marketing plan tailored to your business.
Implement
Our experts help execute the strategies across channels.
Optimize
We refine the plan over time based on continuous performance tracking.
Report
You receive ongoing updates and insights into progress and results.
Digital Marketing Consultation Package
At AH Digital, our goal is to provide digital marketing consultation that drives real business impact without compromising strategic expertise. While we offer flexible custom plans, our core consultation services make powerful digital marketing accessible for small to mid-sized businesses. Ready to strengthen your online presence and see results? Contact our specialists for a free consultation on crafting data-driven digital marketing strategies tailored to your brand and objectives. Partner with an agency focused on achieving your goals, not just billable hours. Trust us for high-value digital marketing guidance focused on positive outcomes.
ONGOING CONSULTATION:
(10 HRS/MONTH)
AED 1,500/MONTH
OR
$500/MONTH
See why our clients love working with us!
Abdul Hameed's in-depth knowledge of different tools related to search engine marketing is truly remarkable. Working with him is a fulfilling experience, and is worth it all!
We are truly impressed by how AH Digital have managed our project with confidence and hardwork.
Ready to establish your presence online?
Fil the form below and we will get back to you ASAP!
Full Details of Our
Digital Marketing Consultation Packages
Professional Digital Marketing Consultation Services in UAE
With over 3 years of experience, our digital marketing agency has been helping businesses boost their online presence and drive growth. Explore our overview of in-demand consultation services available to take your digital marketing in the UAE to the next level.
Digital Marketing Consultation Services
We optimize digital marketing strategies using proven frameworks and methodology. With our strategic approach powering enhanced online presence and ROI for brands across industries, it's a versatile solution tailored to your business objectives. Our digital marketing consultants collaborate with you to build an aligned plan focused on maximizing your website traffic, lead generation, and conversions. Trust our expertise to boost your discoverability and engagement across channels with data-driven strategies customized for long-term growth.
Leading Digital Marketing Consultation Company in UAE
We're a UAE-based digital marketing agency situated in Dubai. Our skilled and close-knit team of specialists handles each digital marketing project internally, without outsourcing. From the start, you'll have a dedicated point of contact, and our support and customer service continue to excel even after optimizing your digital marketing efforts. Trust our in-house experts to provide high-touch, white-glove consultation tailored to elevating your online presence and achieving your growth goals.
Digital Marketing Consultation for Small Business in The UAE
We focus on helping UAE-based small and medium-sized businesses (SMEs) optimize their digital marketing. Our digital marketing consultation services for SMEs are competitively priced, aiming to provide an excellent way to build brand authority and grow your business online. Trust our specialists to provide high-value guidance tailored for your budget and goals as a small or medium business looking to strengthen its digital presence and strategy.
Frequently Asked Questions